How to quickly learn and choose quartz crystal oscillator?
Categories: Latest News
Stars: 3Stars
Visit:

-
Release time: 2016-11-07 14:06:00
How to quickly learn and choose quartz crystal oscillator?
The quartz crystal oscillator is composed of quartz crystal oscillator (i.e. resonator) and oscillation circuit. The crystal quality, cutting orientation, resonator structure and circuit structure, performance is decided. The choice of crystal oscillator is reasonable, with MCU to achieve the best matching, optimal design, not only need through a large number of laboratory tests, and also need to pass a long time, mass production, the stability of the data to verify.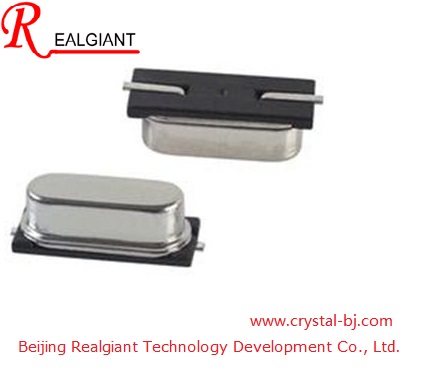 How to quickly gain an understanding of the crystal oscillator? Quartz crystal controlled oscillators are divided into four categories: ordinary crystal oscillator (SPXO), voltage-controlled crystal oscillator (VCXO), temperature-compensated crystal oscillator (TCXO) and temperature controlled crystal oscillator (OCXO).
First of all ,we need to understand the main parameters of quartz crystal oscillators. The main parameters of quartz crystal oscillators nominal frequency, frequency accuracy, frequency stability, load capacitance. Different crystal oscillators, frequency, nominal frequency crystal oscillator shell on most of them are indicated in the table. Like common ordinary crystal oscillator frequency: 48 kHz, 500 kHz, 503.5 kHz, 1MHZ~40.5MHZ etc, for special requirements of the Crystal of 1000MHZ above, also does not have a nominal frequency, such as CRB, ZTB, Ja series.
Load capacitance refers to the two lead crystal IC internal and external and all the effective capacitance, can be seen as Crystal series capacitor in the circuit. Load frequency determines the oscillation frequency of the oscillator. Equal to the nominal frequency of the Crystal load capacitance is not necessarily the same. Because there are two resonant frequency of a quartz crystal oscillator, a series-resonant low load capacitance of the crystal oscillator; another is a parallel resonant Crystal load capacitance crystal.
Therefore, equal to the nominal frequency of the Crystal Exchange must also require the load capacitance, any swap, otherwise it will cause appliance is not working properly. Frequency accuracy and frequency stability: better than ordinary crystal oscillator performance can meet the requirements of General Electric, for high-end devices also need to have a certain frequency frequency stability and accuracy. Frequency accuracy ranges from level to level. Stability range from ± 1 to ± 100ppm. According to the specific equipment needed and select the appropriate Crystal, such as communications networks, wireless data transmission systems will need to be more demanding, such as quartz crystal oscillators. Therefore, the Crystal parameters determine the Crystal quality and performance.
Ordinary crystal oscillator frequency accuracy that can generate 10-5~10-4 level, standard frequency -100MHZ, frequency stability ± 100ppm.SPXO was not adopted any measure of temperature-frequency compensation low prices; the precision of voltage-controlled crystal oscillator is the 10-6~10-5 order of magnitude, the frequency range 1~30MHZ. Frequency stability is 50ppm. temperature-compensated crystal oscillator frequency with temperature sensor for temperature compensation frequency accuracy 10-~10-6 level, 1-60MHZ frequency range, frequency stability ± 1~ ± 2.5ppm; and temperature controlled crystal oscillator crystal oscillator circuit placed in incubators in order to eliminate the influence of ambient temperature change on the frequency. Its frequency accuracy is 10-7~10-8 level for certain special applications require higher frequency stability in the highest among the four types of oscillators.
In practice in the light of specific requirements appropriate Crystal, and different properties of the Crystal of different prices, demand a higher price is also more expensive, you can usually meet the requirements.
Data source: www.crystal-bj.com
Email: jacky@crystal-bj.com