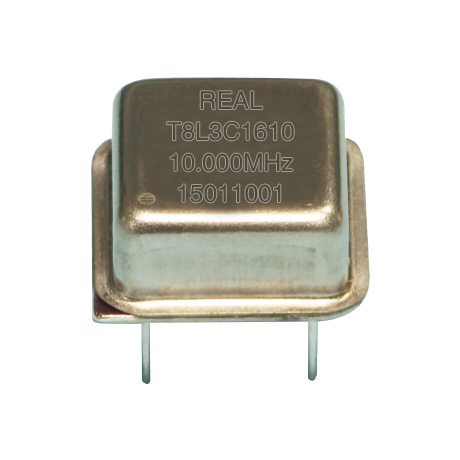 Product Name:DIP08 Crystal Oscillator
Product Category:

Product Details:


Features:
Frequency temperature stability±10×10-6 Max.
Working voltage:5.0V or 3.3V
TTL/HCMOS compatible
Symmetry:45%-55%
14-stitch full-size
Optional three-state control function
Wide frequency range
Lead-free green product
E-MAIL:
Specification:
Model
Condition
DIP08
Frequency Range F0
20KHz ~ 160.000MHz
Frequency Stability
All Condition
See table
Operating Temp Range TOPR
See table
Supply Voltage VDD
B: 5.0VDC±10%
A: 3.0VDC±10%
Supply Current LDD
20.0K≤F0<24M
20mA Max.
15mA Max.
24M≤F0<50M
30mA Max.
20mA Max.
50M≤F0≤160M
40mA Max.
30mA Max.
Output Wave / Load
A: TTL 15pF C: CMOS 15pF
B: TTL 50pF C: CMOS 50pF
Stand-by Function (Tri-state)
N: Fixed-Frequency without Tri-State
Y: Fixed-Frequency with Tri-State
Output Duty
1.4V or 50%VDD
45%~55%
Rise Time TR
10ns Max
Fall Time TF
10ns Max
Output Voltage
"0"Level
0.4V Max. or 10%VDD
"1"Level
2.4V Min. or 90%VDD
Start-Up Time TS
10mS Max.
Aging
±5ppM Max
Storage Temp Range
-55°C~+125°C
Package
08PIN DIP
Electrical Specifications(Characteristics):
Temperature Range
Frequency Stability
O: ±10ppm
O: ±25ppm
O: ±50ppm
O: ±100ppm
A:0°C~+50°C
●
●
●
●
B:-10°C~+60°C
●
●
●
●
C:-20°C~+70°C
●
●
●
●
△G:-40°C~+85°C
●
●
●
☆J:-55°C~+125°C
◎
◎
◎Specially designated products.
PART NUMBER GENERATION:
OSC-DIP08 series oscillator part numbers are derived as follows:Example:

Dimensions: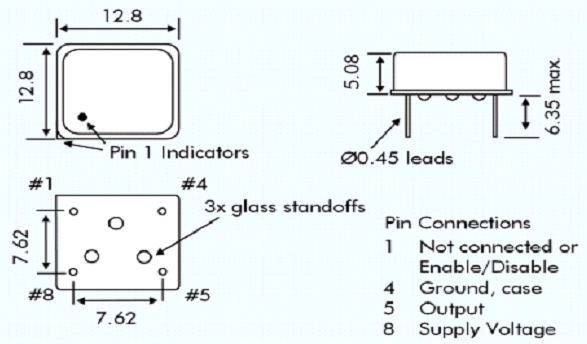 Contact Realgiant
Beijing Realgiant Technology Development Co., Ltd.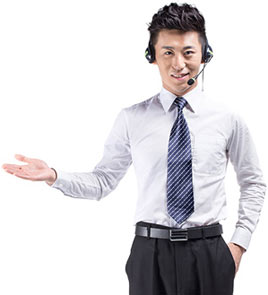 Tel: +86-10-64156778

Fax: +86-10-64156778

Email: sales@crystal-bj.com

Add: No. 9# Chaowai North Street,Chaoyang District, BEIJING
*

Indicated required field
Inquire:DIP08 Crystal Oscillator
*

First Name:

Please fill in your First Name

*

Last Name:

Please fill in your Last Name

Company name:

Please fill in your company name

Telephone number:
Mobile phone number:

Please fill in your telephone number

*

E-mail:
Country:
Address:

*

Inquire intention description:

*

Validate Code:
Please fill in the quantity and description of

Inquire

products for uniform stocking.
Features:
. Low Power Consumption
. Broad Voltage Control Range
. Mass production with well uniformity
. Custom build capability
. 14-stitch full-size
. Wide frequency range
. Lead-free green product
Features:
. Excellent environmental capability
.Frequency adjustable
.Supply voltage:3.3V or 5V
.Low power consumption
.High accuracy and high reliability
Features:
. Low cost
. Industry standard package
. High reliability and stability crystal
. Wide frequency range and calibration tolerances
. Available
. Rohs compliant / Pb free
Features:
. Excellent aging performance
. Mass production capability
. High reliability design
. RoHS Compliant / Pb Free
. Customized as request
Your E-mail:

*

Content:

(Up to 1,000 characters)
Verification code:
Not clear?!
TEL: +86-10-64156778
FAX: +86-10-64156778
Email: sales@crystal-bj.com
Add: No. 9# Chaowai North Street,Chaoyang District, BEIJING